Shinjuku has many things. Clothing. Electronics. Sex clubs. Bars. Department stores. Train stations. Yet a good burger joint? Not so easy to find.
Journal Standard is a medium-range clothing store chain. Think Banana Republic. Nicer than H&M's slipshod work, but not fancy enough to be brand name conscious.
Yet peculiarly perched on the third floor above Journal Standard Shinjuku is the Journal Standard hamburger shop. I guess the Japanese see nothing weird about a restaurant in the middle of a clothing store.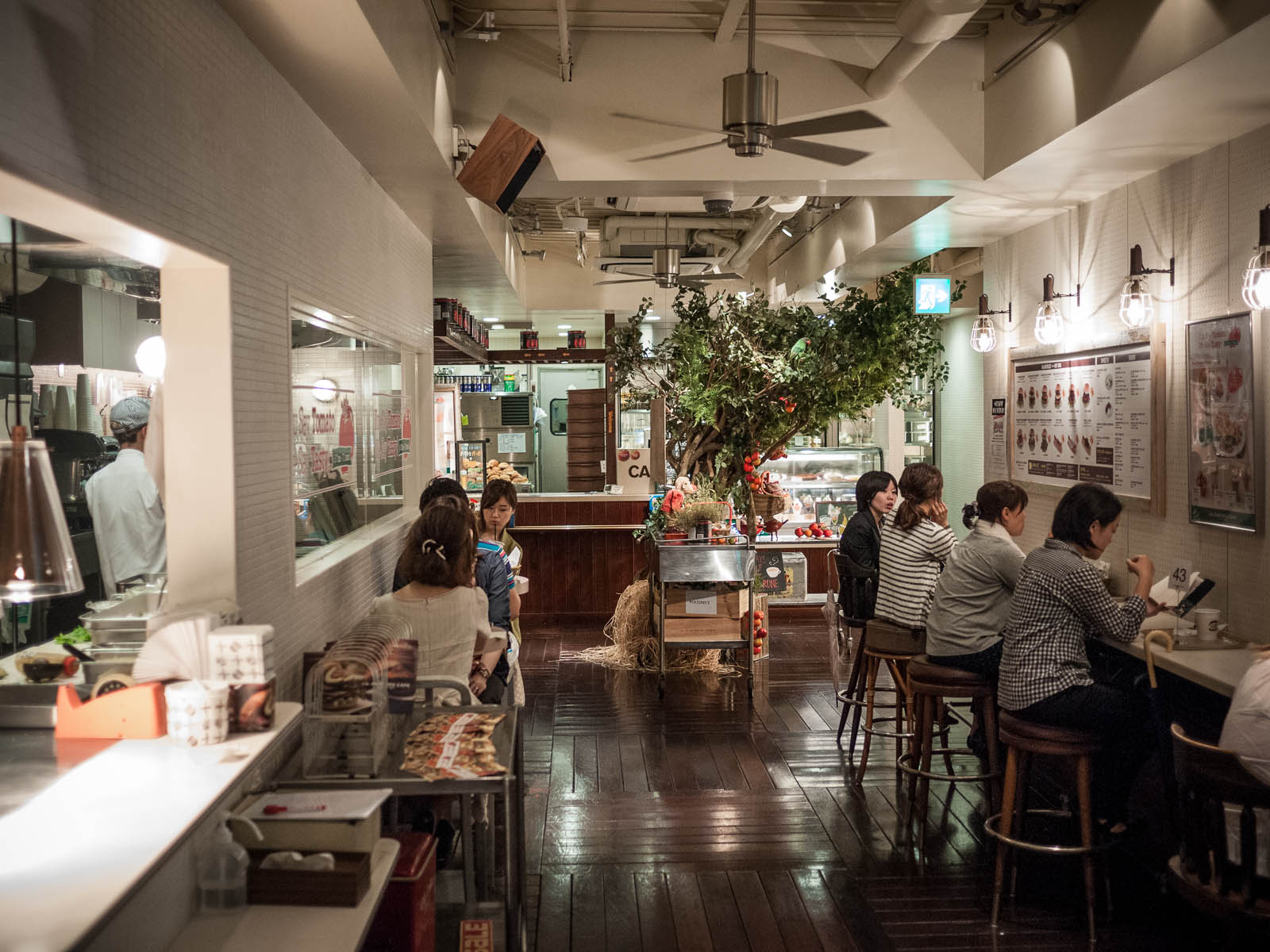 And who am I to argue? With a surprisingly warm atmosphere for a clothing store restaurant, Journal Standard could easily stand on its own. There's indoor and outdoor seating, and the burgers themselves are consistent and satisfying.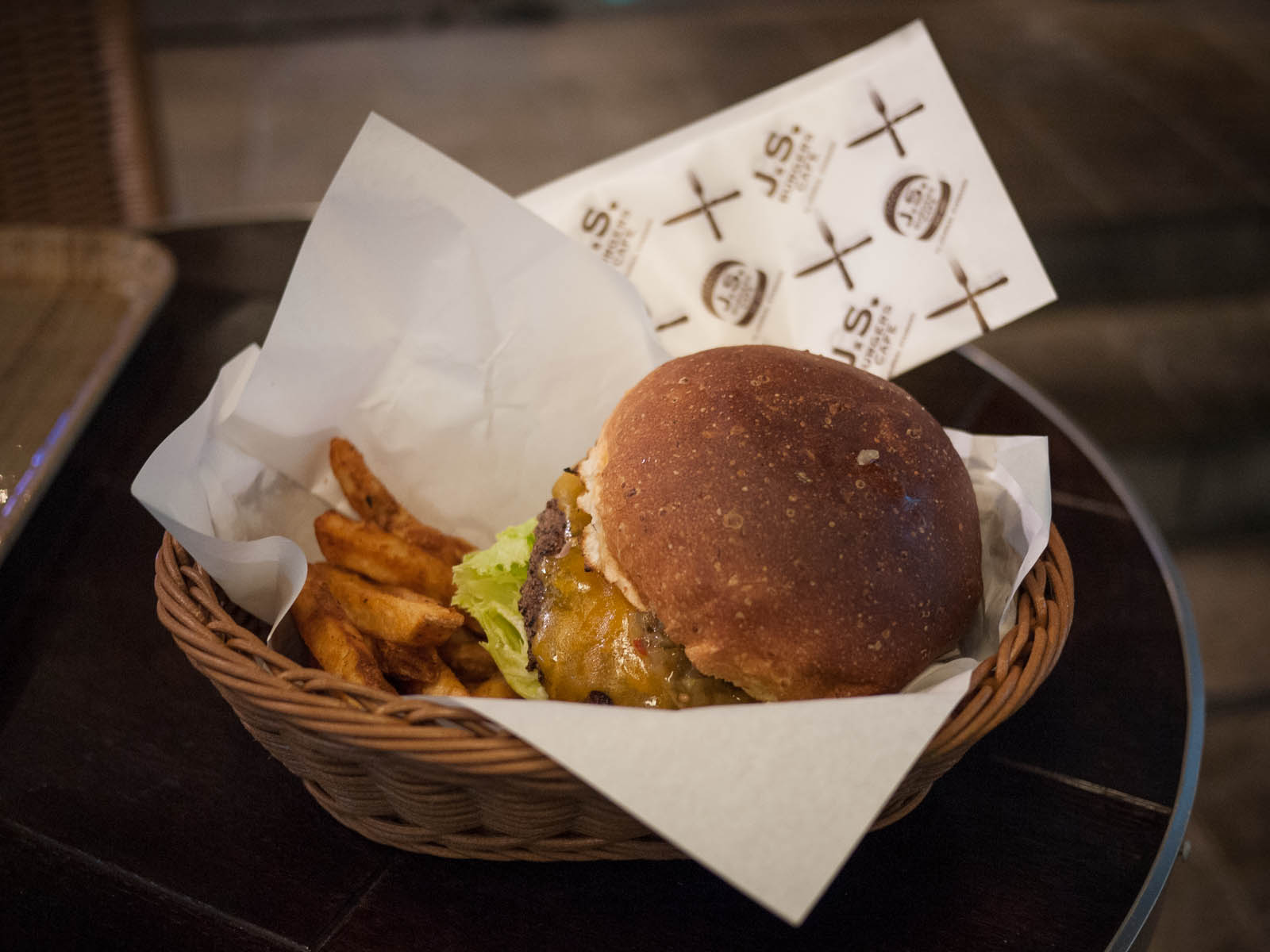 The fries have a hint of that magical curly fries flavor to them, despite being rather uncurly. They're good, but the burger is the star. It's delicious with all the usual fixings (along with your choice of cheese; I went for the red cheddar).
Even if you don't have any use for new clothes (and I've been meaning to tell you – you could use some new clothes), you can always use a burger. Journal Standard is one of the better options in Shinjuku, just a couple of minutes from one of the 2,600 exits from Shinjuku Station (near the Southeast part of the station).
Ambience 7/10, Burger 7.5/10, Fries 7/10