Photography is a peculiar job.
Thus I found myself on a Monday afternoon accompanying a photographer friend to the Nishi-Azabu area of Tokyo. He was shooting for a Chinese newspaper on strange places to visit in Tokyo. Unfortunately I had missed the Owl Cafe part of the shoot, so I joined him on his Japanese S&M Club visit. We had an hour to kill before the shoot and decided to further my cultural research at a nearby burger shop.
On the Japanese review sites, the All Orders burger shop had a decent rating. Not great, but not bad. Decent marks for food, but a low rating for ambience. The reasons for that soon became apparent.
As we took in the strange furnishings of All Orders, we really couldn't categorize it. Looking more like something you would expect to find in India, it felt like a cross between's someone's house, a bar and maybe a burger shop.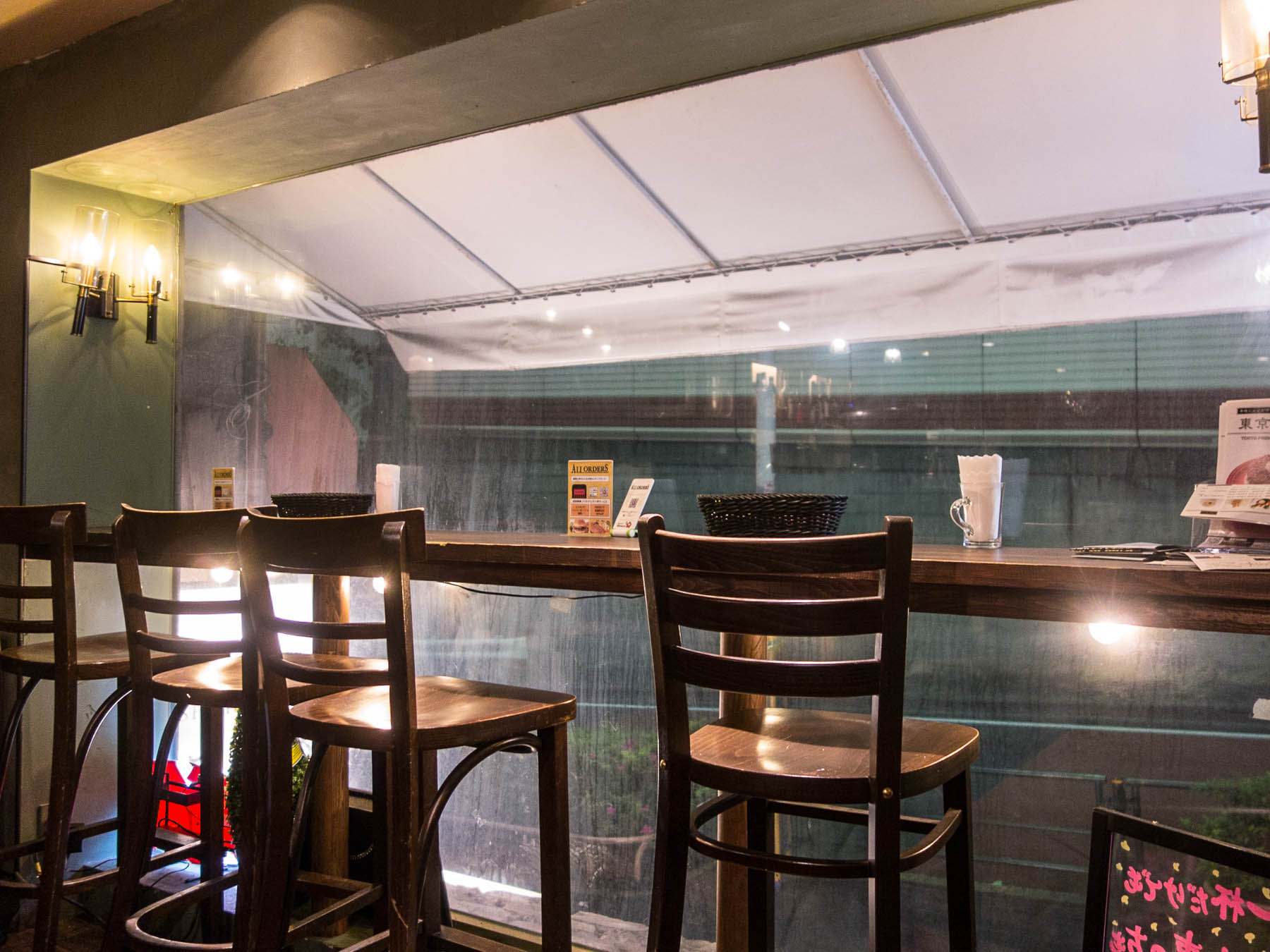 The front window was dirty, the furniture didn't match (and not in that most Japanese curated mismatched style), and they served curry, burgers, draft beer, Moet and Chandon champagne, diner steaks, etc. Even the vinyl exterior sign was all mixed up – advertising hamburgers, steak, antipasto and beer. Pretty much the definition of scattered.
With pretty low expectations, I ordered my usual avocado burger and my photographer friend decided on the diner-style steak.
The plating matched my low expectations. Although perfectly satisfactory and actually somewhat appetizing, I've gotten used to Japanese burgers looking like small little art installations. This just looked like…a burger.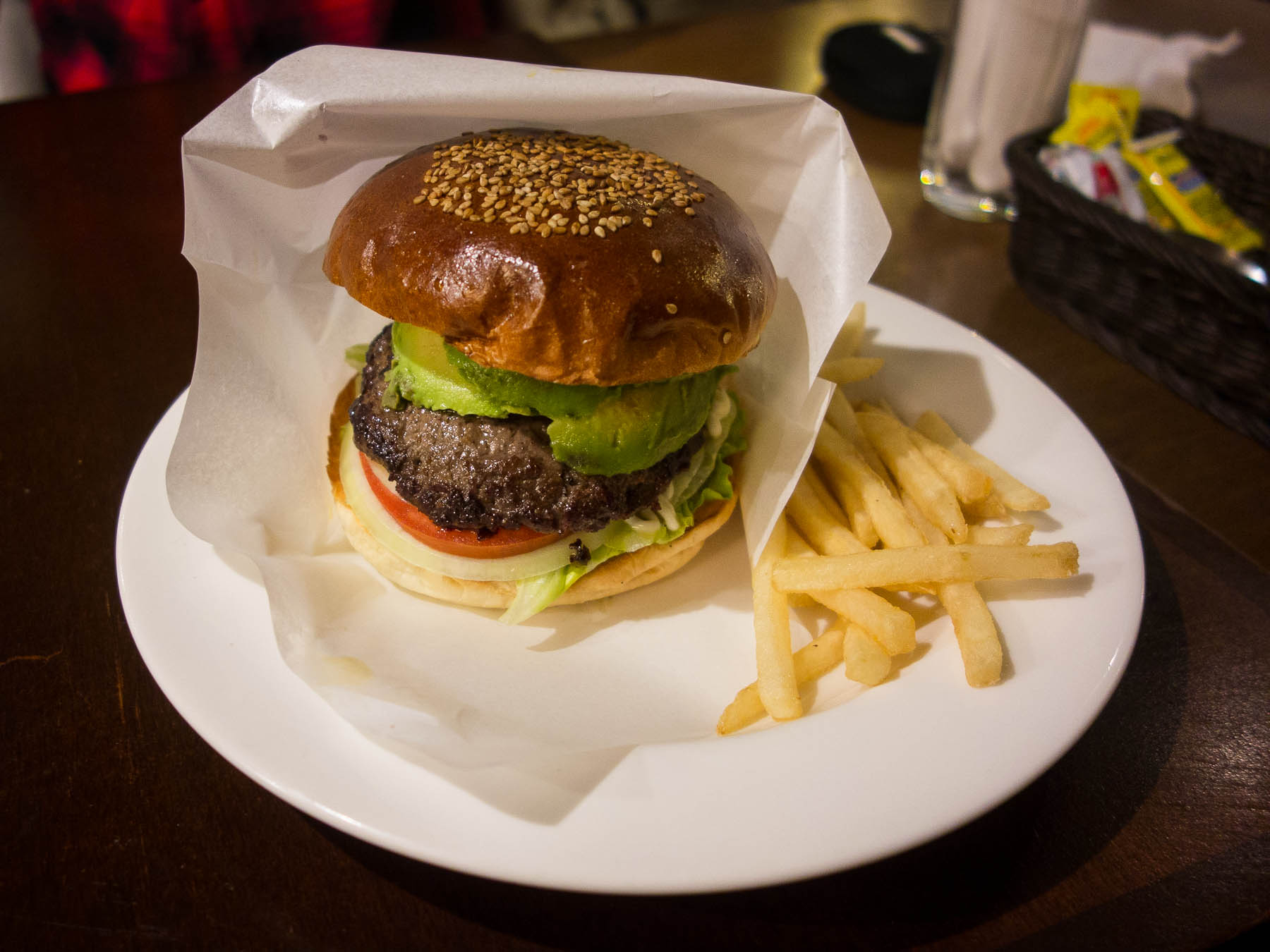 And it tasted…like a burger. A surprisingly good burger. Nicely seared on the outside and well seasoned. A well matched squishy bun with fresh avocado. I don't understand how 100% of Japanese avocado is perfectly ripe and unblemished. Maybe the fries could have been crispier, but they were still tastier than I expected.
In short, I'd eat here again. Is the texture perfect? Nope. Are the fries among the best I've had in Tokyo? Definitely not. But it was very satisfying and I wouldn't hesitate to pop in again for the burger if I found myself in the area again.
The Japanese S&M club, on the other hand, wasn't worth a return trip. Quite bland and overpriced, unlike my peculiar friend All Orders.
(My friend's diner steak was reported to be quite satisfying, as was the Owl Cafe – two things to put on my to-do list).
Ambience 6.5/10, Burger 7/10, Fries 7/10