I don't know Ebisu very well. I don't know why I don't know Ebisu very well. It's a super cool neighborhood, chock full of restaurants and izakayas and boutiques and other fun stuff, but for some reason I still find myself wandering aimlessly with no sense of landmarks there.
Having a slightly twisted ankle, I limped through Ebisu toward Daikanyama hunting down Blacows. Finding it at the off hour of 3pm on a rainy day meant I didn't have to queue. I'm not a big fan of waiting for things. Instant gratification is one of my favorite kinds of gratification. My 100% wagyu beef cheeseburger came out smothered in melted cheese, tartar sauce and some kind of bbq sauce. I've mentioned before that I'm not a big fan of mayo, but I make exceptions *sometimes* when it's used sparingly or incorporated into the sauce – a la Apple Pan type hickory sauce.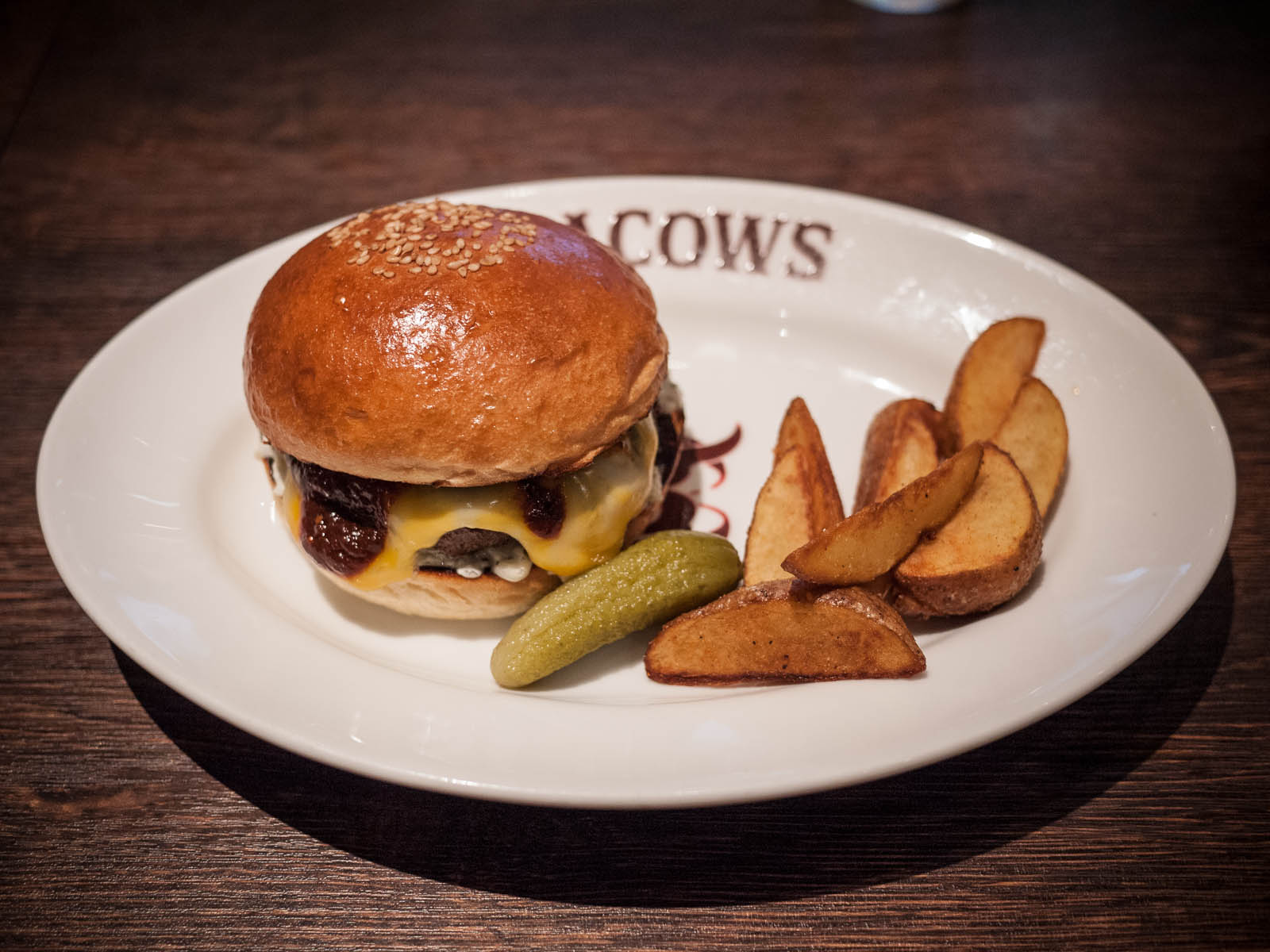 Blacows serves a perfectly good burger that you'd never kick out of bed. Good seasoning, high quality beef, a springy bun, etc. Yet the flavors don't pull together in perfect harmony. I could taste the tartar sauce, bbq sauce and beef – all separately. Also, the texture of the beef was good, but it fell a bit short of places like Sasa or Shanks.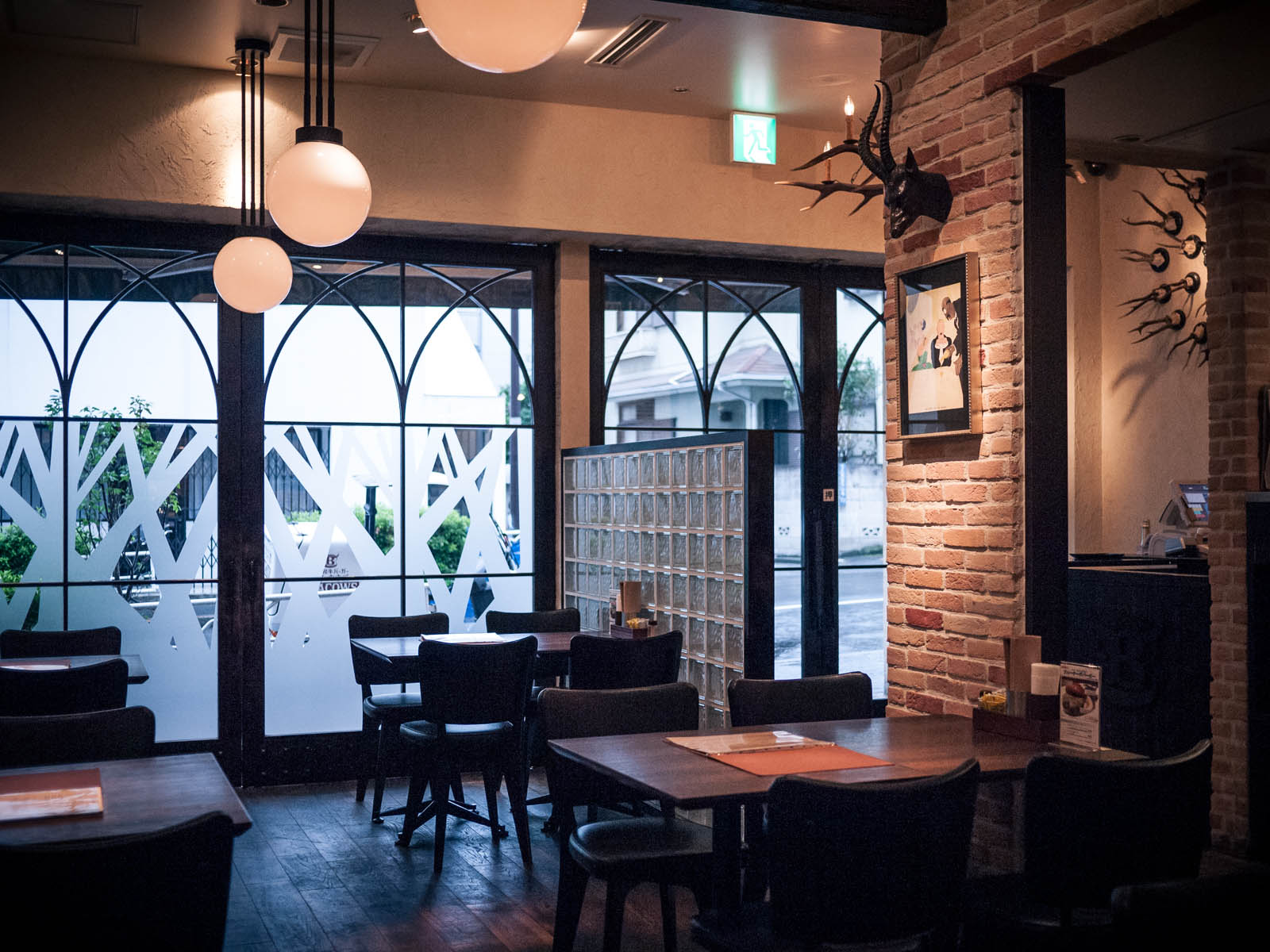 If you find yourself wandering aimlessly in Ebisu (or limping aimlessly, as in my case), Blacows offers a satisfying burger for about $12, and the Hokkaido French Fries were good, but not as tasty as the detailed description made them sound (I'm a sucker for delicate and pretentious culinary prose). But is it worth going to Ebisu just to try Blacows? Possibly not.
Their website also has some beautiful burger prose if you're into such things, although like most culinary spatter, it tends to sound better than it tastes.
Ambience 8/10, Burger 7.5/10, Fries 7/10