[UPDATE – CLOSED as of Summer 2014]
Train stations are great for catching trains. Not so great for restaurant choices. Or at least, so I thought. Yet hiding in plain sight in the Yoyogiuehara Station is Malibu California Kitchen.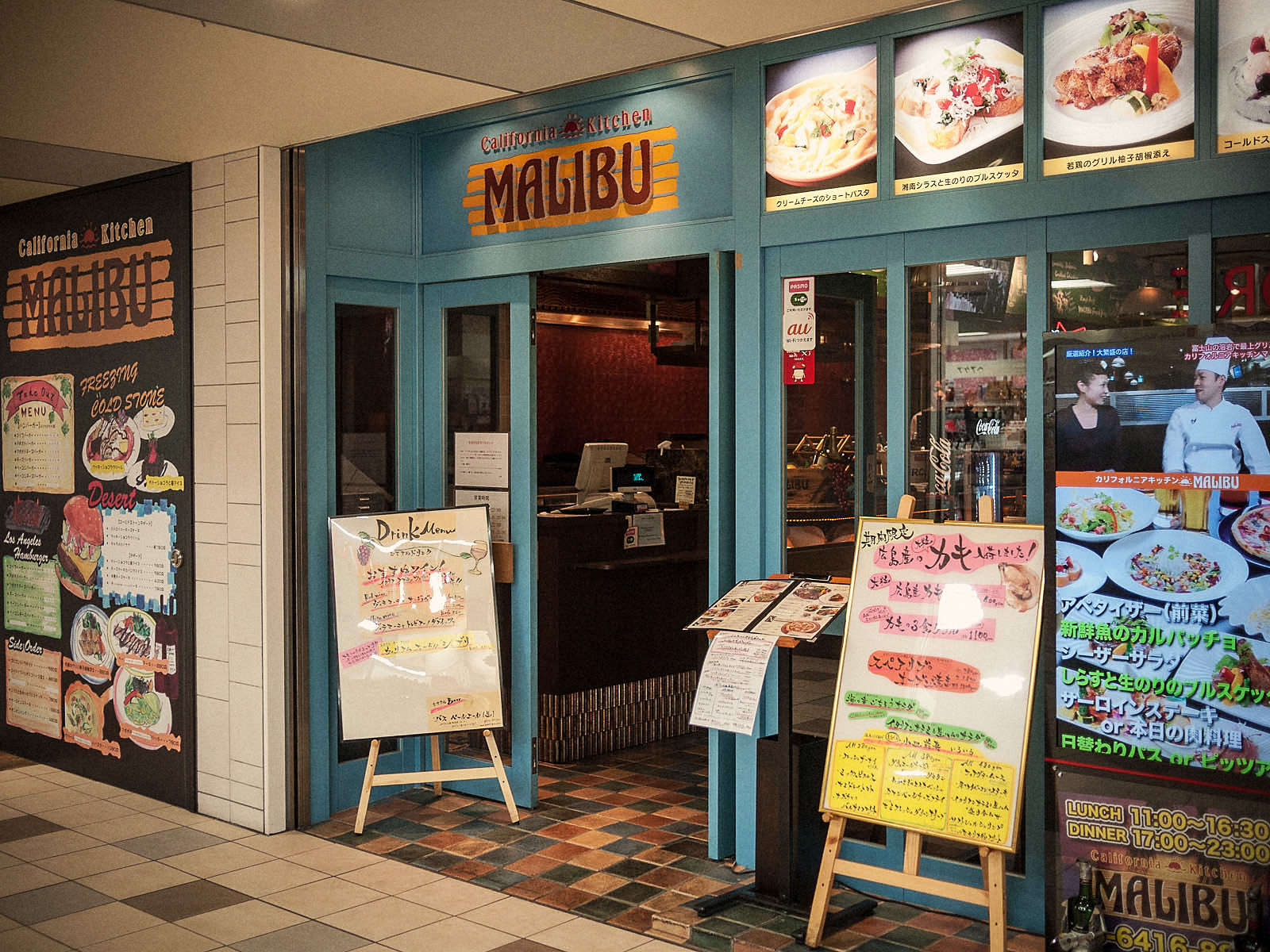 Besides a generally pleasant design and a Budweiser neon sign, there's nothing to distinguish the restaurant from a slew of other pedestrian choices filling up Tokyo's train stations. As for the Malibu moniker, I can't say it reminds me of anything I've seen in Malibu. None of the young employees seem like trust fund stoners, none of the customers were wearing beach attire, and the prices didn't seem strangely inflated.
Paired with unnecessary bottles of ketchup and mustard and a somewhat necessary roll of paper towels, the pretty yet non-dill pickles were lowering my expectations. Yet the burger itself was a different story. Juicy and tender, this was a burger I could eat every day. Simple flavor and great texture.
A rather forgettable restaurant serving a quite memorable burger. I wish the inside were a little more comfy (and better air conditioned on the day I went), but I also wish that Gladstone's served better food. We can't have everything we want.
Ambience 6/10, Burger 7.5/10, Fries N/A