If Burger's Base were described in real estate English, it would say "convenient location for train access." Or in regular English, "oh my god, the train is coming right at us!"
Burger's Base is located right outside the semi-hidden East Exit of Yoyogi's JR Station. A small, two level cafe with seating for about 12 people, this is probably the closest gourmet burger cafe to my apartment in Tokyo and serves up a perfectly respectable burger that you would never regret in the morning.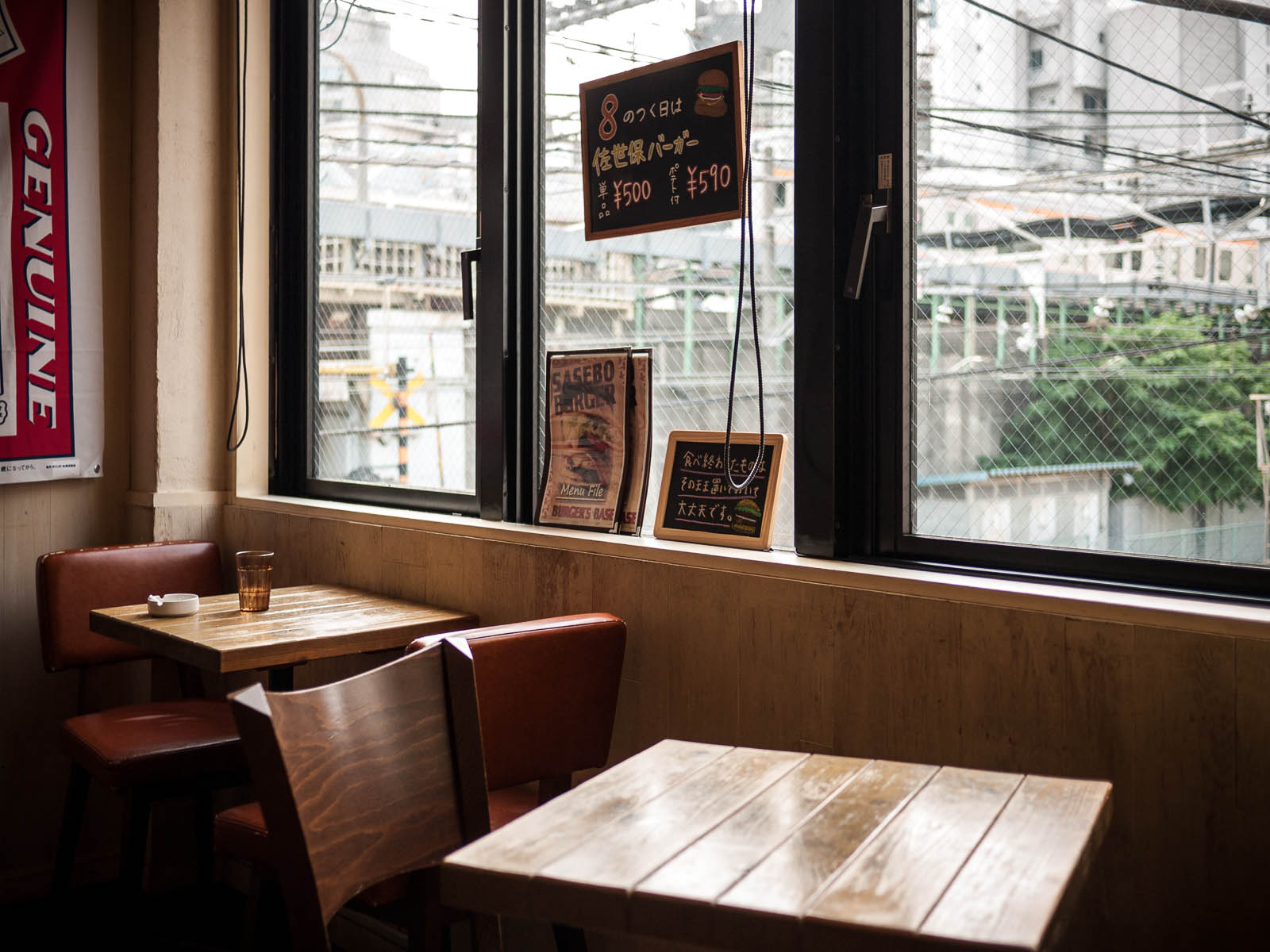 The standard Base Burger (ah, the Japanese love their wordplay) comes with a side of fries for ¥880 – a bit lower than the "average" gourmet burger shop in Tokyo. And these fries are half waffle fries, half shoestring. (In Japanese portion size, that means two waffles and about six shoestrings).
Again, the burger itself is the star. Although it tastes a bit "porky", it is actually 100% beef. Maybe it's cooked on the same grill where they cook their bacon and the flavor combines. Still, that's not necessarily a bad thing (and possibly the holy grail to some people). The texture of the patty isn't perfect, but the flavors all combine into one perfectly juicy mess. The bun is great – light and springy without overwhelming the burger. While the patty is maybe a 7-ish, the spices and condiments rate an easy 8.
So if you're looking for a burger within 2 feet of the train tracks in Yoyogi, I'd highly recommend Burger's Base.
Ambience 7/10, Burger 7/10, Fries 7/10