HIdden navigation
The navigation links are hidden to reduce clutter. Just hover over the menu icon or the site title to reveal them.
---
Scroll Effects
Both the banner image and the header respond to scrolling the page. The header will shrink to become less obtrusive when you have scrolled a certain distance down the page. And the banner image will fade out and move up in relation to the distance you've scrolled.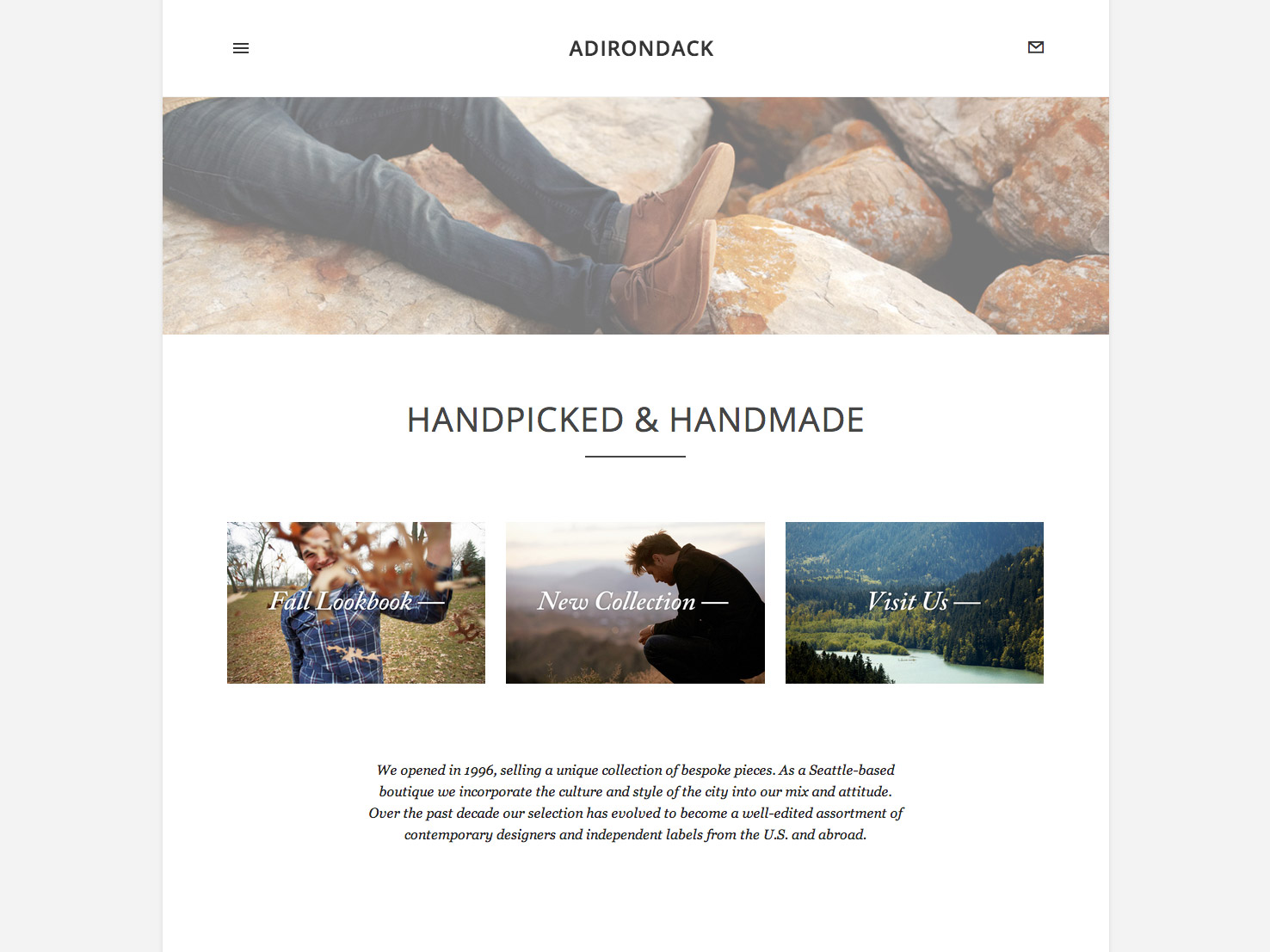 ---
Contact Form or Location Dropdown in Header
Adirondack has a built-in contact form or location info and map, opened with the icon in the upper right. You can choose which to display (or to display neither) with the Header Dropdown option in the Style Editor. The location dropdown uses an auto-generated google map image.
---
Other Notable Options
Banner Image Height
Sets the height of the banner image on all devices except phones.
Site Drop Shadow
Toggles the drop shadow around the content area.
Page Title & Descriptions
Toggles the display of the page titles and descriptions.
Title Decoration
Sets the decoration on the page titles and blog post titles.
Always Show Nav
Nav will always show if this is selected.
Header & Nav Borders
Toggles the borders around the header, folder navigation, and footer navigation.
Blog Text Width
Sets the text width in the blog: narrow or normal.
Blog Post Author
Toggles the display of the author name on blog posts.